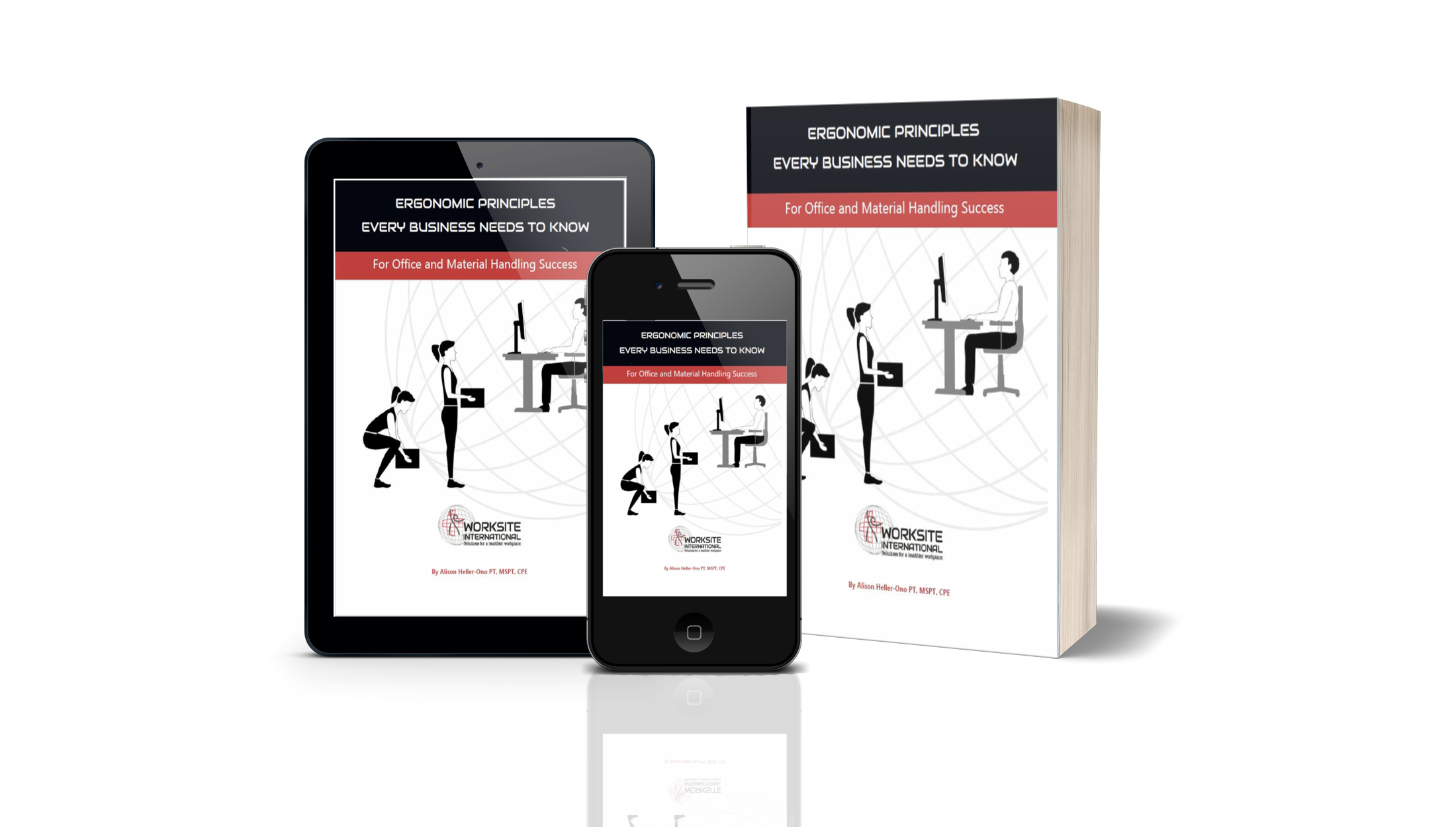 Increase Productivity and Improve Workstation Setup
Employers are responsible for providing a safe and healthful workplace for their workers. In this ebook, you'll learn about ergonomic program design and management along with basic office and industrial ergonomic principles and practices to conduct an office or material handling assessment.
This short and easy to read e-Book will help you develop a framework to assist your organization with reducing work injuries related to overexertion (force), repetition and postural risk factors that typically occur in the office and industrial or manufacturing environments. In addition, the book provides tips on organizational goal setting, how to improve productivity and more.
After reading this eBook, you'll have the knowledge you need to:
Begin an ergonomics program within your organization's existing safety program or as a standalone safety initiative
Work with stakeholders to implement change
Use appropriate tools and resources when seeking remedies to identified ergonomic risk factors
It's a great resource for your ergonomic program manager and in-house evaluators.
Download the eBook today!