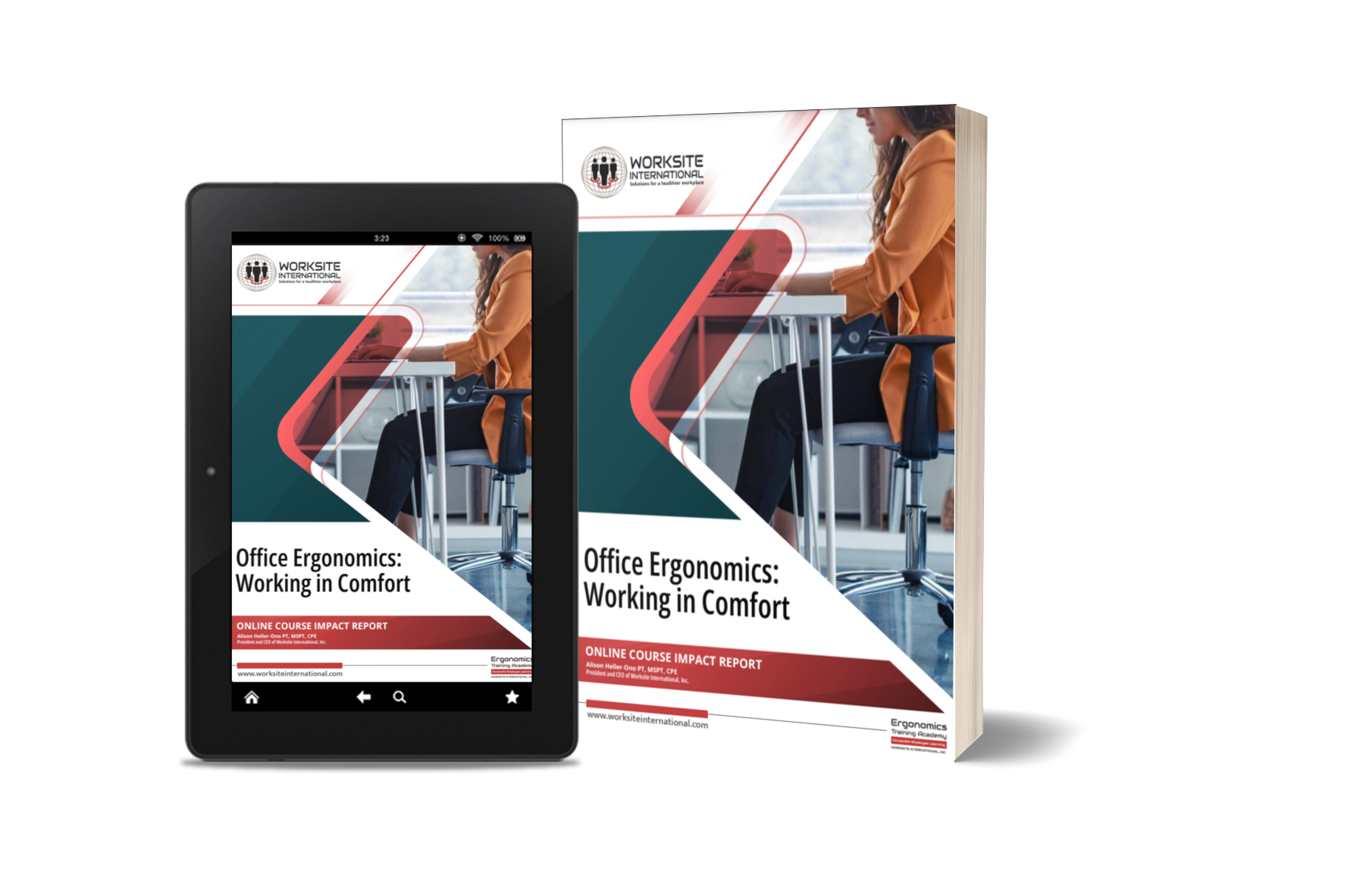 Keep employees engaged, happy, and motivated while working in the office.
Many employers have a new elevated sense of importance regarding employee health and safety in the post-pandemic workplace. They are interested in web-based training to help educate employees in ergonomics.
Online learning is an easy and efficient way to train employees consistently, without having to coordinate onsite training, while allowing flexibility in developing important skills.
Employees benefit from easy ergonomic techniques that help them self-correct their workstations to stay healthy and engaged.
Real-time data of over eighty participants from a range of national companies show how Office Ergonomics e-learning can positively affect employee health and well-being in the office.
This impact report is perfect for:
Ergonomic Program Managers
Learning and Development teams
Internal Ergonomic Specialists
Safety Trainers and others.
Download your Office Ergonomics: Working in Comfort Impact Report today!