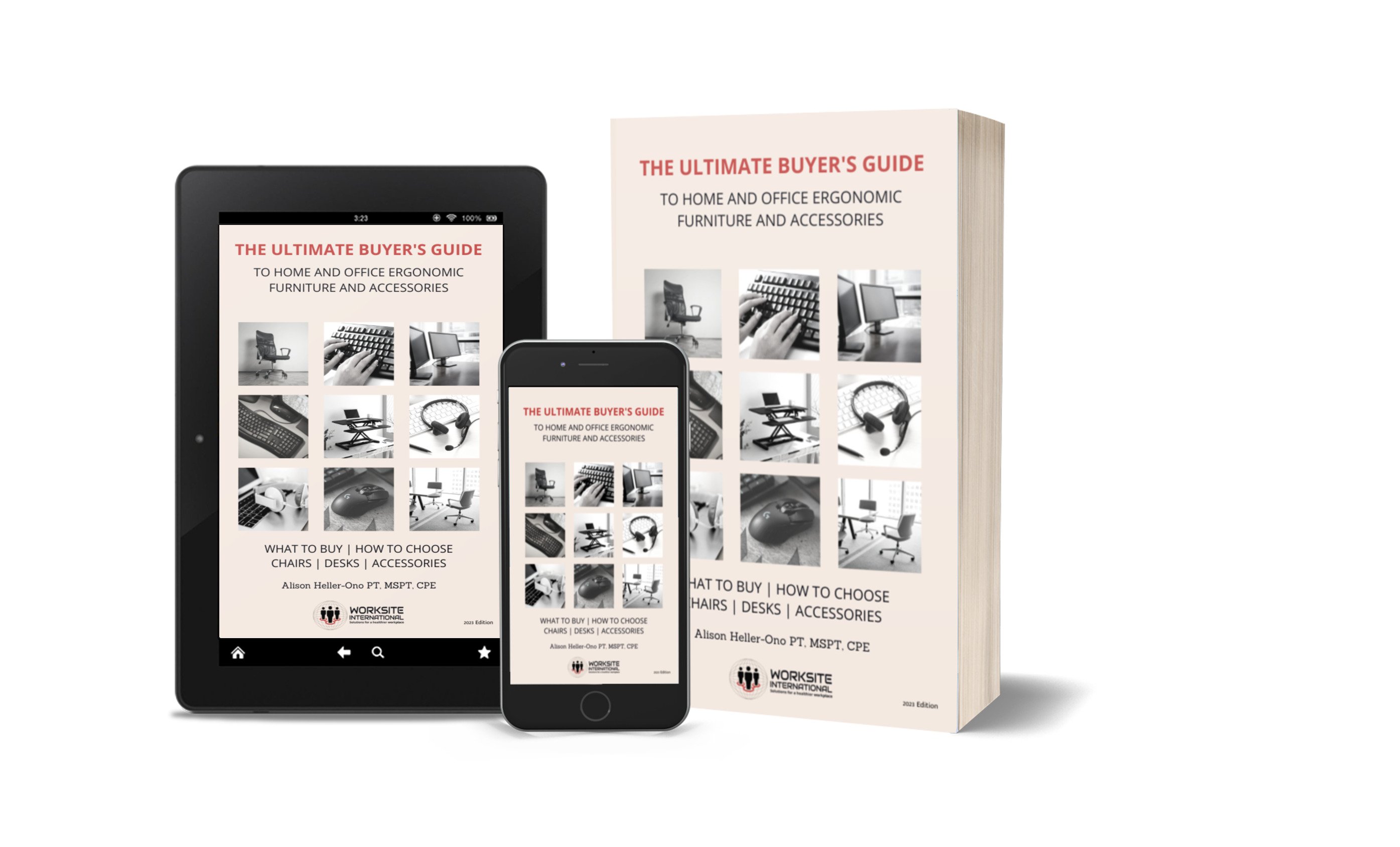 Following ergonomics guidelines when you set up any computer is vital to your health.
If you don't, the repercussions can be costly in pain, time and money!
A poorly adjusted or ill-fitting chair and workstation will result in pain and distraction! And that can lead to reduced productivity, medical bills and even a workers' compensation claim.
Our new 2023 Ultimate Buyer's Guide to Home and Office Ergonomic Furniture and Accessories is designed to help you select the right equipment to improve your home or office ergonomics.
Get the answers you need from renowned PT Ergonomist, Alison Heller-Ono before you invest in ergonomic furniture and accessories that will directly impact your health and safety.
Great for the individual shopper or the corporate buyer!
Fill out the form to download your guide today.