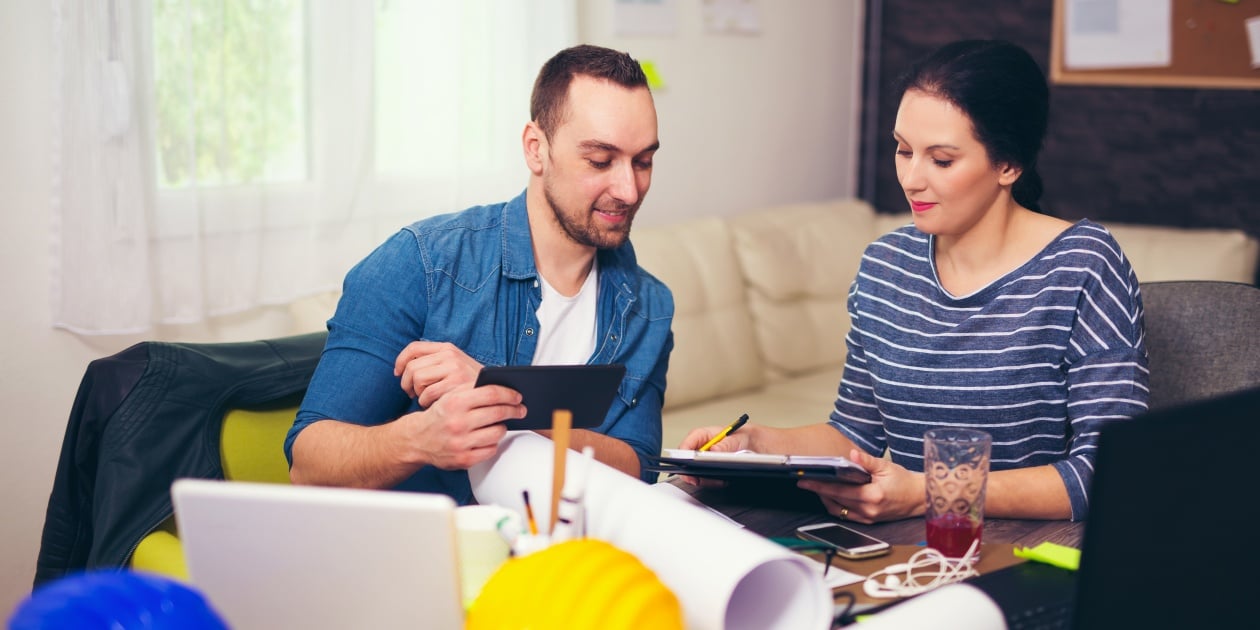 In today's litigious employment environment, it's critical employers have ADA compliant job descriptions reflecting the way employees truly work. With so many new laws and regulations every year, it makes sense to review your job descriptions to assure they're accurate and up to date.
If your job descriptions aren't current and accurate, it can have a significant impact on hiring, discipline, return to work and disability accommodation matters, potentially increasing liability and cost to you, the employer. Furthermore, if the job described is ambiguous, it leaves the door open for problems such as a disability or discriminatory lawsuits under the CA. FEHA, ADAAA or EEOC, resulting in a lawsuit from an employee.
Here's an example of how an ADA compliant job description helped an employer win a lawsuit:
The core job of a social worker is to deal with difficult situations and off-balance people who are often angered by their situation or decisions made regarding family service issues. In Hill v Walker (E.D.Ark., 2013), the social worker experienced anxiety and stress from the job after a client shouted obscenities and complaints to her. The employee requested an accommodation to be removed from the case but was denied. The employee sued under the ADA and Rehabilitation Act. The court ruled against her and in favor of the employer because the employer had a valid, current job description that stated, 'frequent exposure to physical and verbal abuse' was a special requirement of the position. Stressful situations, taking abuse, maintaining relationships, and oversight over difficult people is an essential function of the job. In this case, the employer won because of a valid, objective, and well-written job description.
Perhaps one of the most challenging aspects of creating job descriptions is that they remain objective and valid, effectively describing how the work is done with a focus towards the desired outcome, not necessarily the manner in which the work is done. Employers often limit the objectivity in describing how work is done by not providing substantial detail regarding how much time is spent on tasks and the required physical, cognitive and sensory demands.
Job Analysis: The Foundation of a Good Job Description
A good job analysis is foundational to building an accurate ADA compliant job description. Whereas a job description is a general statement of job duties, responsibilities, qualifications desired, and other expectations, a job analysis is a process of analyzing job duties and responsibilities to quantify functional job demands, environment, and performance expectations.
A job analysis is an investigative process that involves interviewing and observing individuals who are doing the job along with their supervisor to gain consensus on how work is done, to what extent it is done (i.e. time and effort required), the physical aspects, mental/cognitive demands and sensory requirements it takes to do the job. Other aspects to include are tools and materials handled, and the environment in which the work is performed.
It's helpful to include photography in your job analysis, especially in case of an investigation or if the job is under legal scrutiny or will be sent to a physician to help with a return to work decision. The job analysis serves as a critical document in determining whether ADA reasonable accommodations can assist a person with a work injury or disability in performing the job when staying at work or returning to work is on the line.
Engaging employees and supervisors in the job analysis process builds consensus, assures accuracy in how the job is done and provides employers with a level of reliability and objectivity in developing and revising job descriptions.
5 Essential Components of a Job Analysis
An accurate job analysis includes the following components obtained through interview and observation of incumbent employees including the supervisor:
Purpose and essential job functions
Physical, sensory and cognitive demands using valid time allocation units
Common tools and materials handled with critical weights and measures
Environmental exposures
Overview of what it takes to perform the job
As you build the job analysis, identify the extent of the physical demands which include such actions as lifting, carrying, crouching, sitting, standing, walking, reaching, balancing and many others. Time allocation units should be applied to the physical demand along with an example of a task which requires the demand.
Time Allocation Definitions (out of a typical 8-hour work day)
Not present or Never: Activity or condition doesn't exist
Limited or Rarely: Activity or condition exists less than 12% of time on shift, up to 60 min.
Occasional: Activity or condition exists up to 1/3 of time, up to 2.5 hours or 1x/hour.
Frequent: Activity or condition exists from 1/3 to 2/3 of time or up to 5.5 hours or 1x@2 min.
Constant: Activity or condition exists 2/3 or more of time or up to 8 hours or 1x@15 sec
Example: Front Desk Receptionist performs constant seated work tasks at a computer along with frequent fingering and handling of a pointing device and keyboard.
Why Job Descriptions Matter
The ADA does not require an employer to develop or maintain job descriptions nor does it limit an employer's ability to establish or change the content, nature or functions of a job. However, job descriptions provide the cornerstone for numerous important activities in the workplace including but not limited to the following:
Hiring the fittest and therefore most qualified for the job by matching abilities to job requirements
Performance criteria and reviews for promotion and discharge purposes
Providing reasonable accommodations (job modifications) for persons with temporary or permanent disabilities
Defense in an employment lawsuit such as ADAAA/FEHA discrimination or workers' compensation case
Return to work job modifications
Pre-hire/post-offer agility screening criteria
Planning safety strategies in compliance with OSHA
The new year is a great time to review your job descriptions. For those that are out of date, begin with conducting a thorough participatory job analysis using the above criteria. An excellent resource for job analysis and job description development is O*NET OnLine which offers detailed descriptions of the world of work for use by job seekers, workforce development and HR professionals, students, researchers, and more resources and questionnaires to assist you!