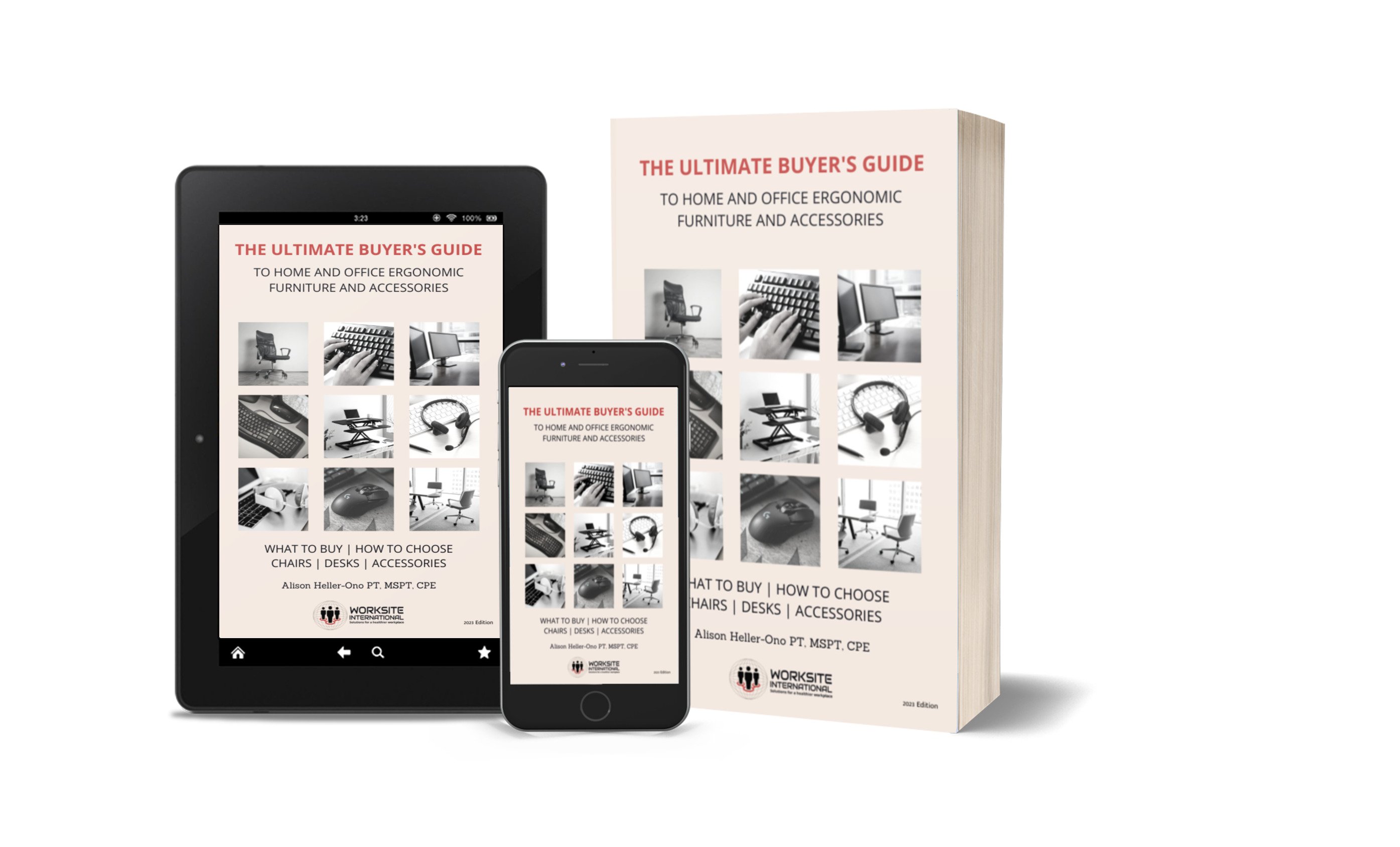 Are You Living an Ergonomic Lifestyle?
An ergonomic lifestyle is one where you are happy, safe, and comfortable wherever you work and whenever you work because you have equipment that fits and supports you while you work.

Working in the office or at home can be hard on your mind and body. Prolonged, uninterrupted sitting for hours at the computer or laptop in all the wrong places in all the wrong ways can take its toll on you!
Read More