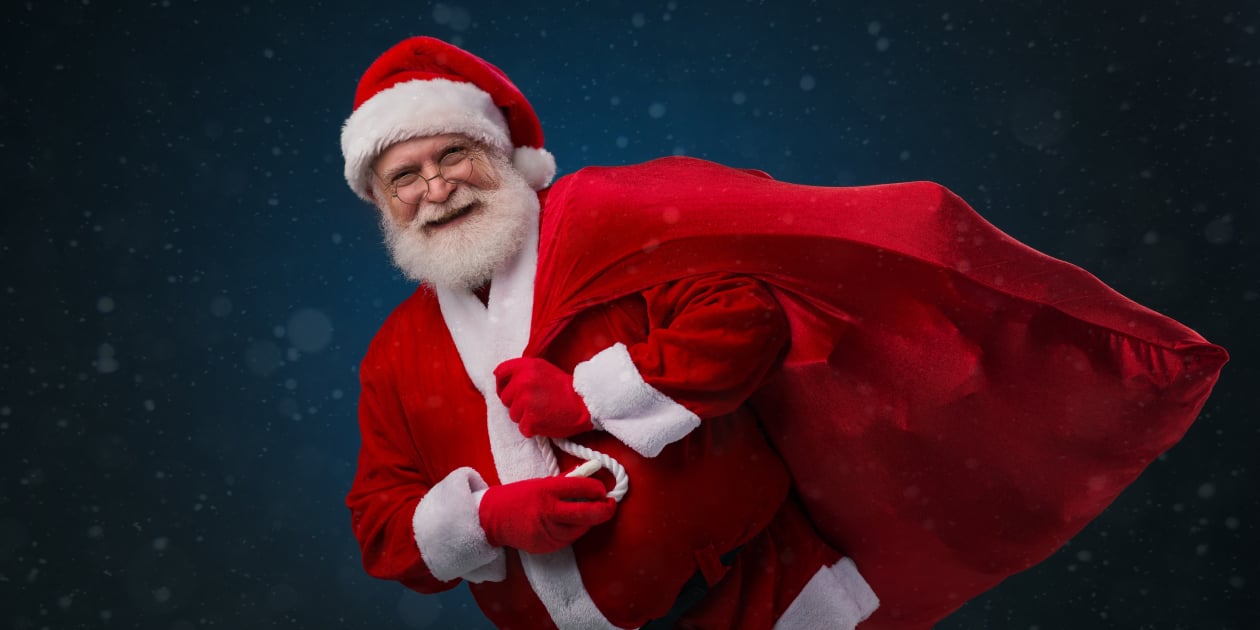 With the holidays upon us, there comes a significant amount of stress and overexertion that can lead to an increase in musculoskeletal discomfort. To start the new year off with a healthy and happy back, share these back safety tips with family, friends, and your employees.
Employees who feel well physically and emotionally perform at higher levels, so it's important to support their wellness within and outside of the organization.
Common Causes of Holiday Musculoskeletal Injuries
Holiday sprains and strains are more likely to occur with the following overexertion and repetitive tasks:
Carrying packages that are too heavy.
Carrying too many packages on one side of the body (asymmetrical).
Cutting a fresh tree down and loading it onto your vehicle.
Pulling all your Christmas decorations out from the storage room.
Awkward bending and lifting the ornaments, decorations, and the tree.
Standing and wrapping gifts for too long at the wrong height
Working in the kitchen all day preparing the holiday meal
Reaching into the trunk of the car or back seat for packages
Lifting the children onto Santa's lap.
Injuries induced by the above scenarios can be avoided simply by being more prepared and knowing your limits. Here are some tips to prevent musculoskeletal strains and sprains this holiday season.
Tips to Avoid Holiday Sprains and Strains
1. Use a shopping cart whenever possible: When shopping at the mall, use a shopping cart to hold your packages, especially when walking out to your car. Make several trips to your vehicle if you are accumulating many packages. Walking is good for you, and you can check on your vehicle for security reasons.
2. Do more online shopping: Order your gifts online and have them delivered to your home to avoid holiday shopping chaos and carrying packages altogether. And pay a little extra for gift wrapping to save time and energy.
3. Bring your own bags: If you're out shopping, bring two of your own bags and distribute the weight equally to your right and left side while you carry them. This will keep your shoulders and hips level as you walk and shop.
4. Place decorations boxes on an elevated surface (24"H-28") while decorating: Most folks keep their ornaments and decorations in storage until the holidays. These storage boxes can be large and heavy. Ask for assistance in removing them from your closet so you can safely lower them. When you hang your ornaments, put the box on a chair or ottoman so you can easily reach for them between knuckle and waist height.
5.Use two people to lift and carry the tree: If you purchased a live tree, drive home with it on the roof of your car, ask your neighbor or spouse to help carry it into the house and lift it upright into the stand. A two-person lift, and assist is recommended for trees over six feet tall.
6. Wrap gifts at 4"-6" below standing elbow height at a table for brief durations: Cumulative upper, mid and lower back strain can occur from prolonged standing while wrapping presents. Don't stand more than 40-45 minutes at a time during your wrapping sessions. Break them up into shorter periods. Avoid waiting till the last minute to get all your wrapping done too. Keep your supplies and wrap gifts at a 34"-36"H counter or table if you have one.
7. Take brief breaks in the kitchen about every 40-60 minutes: Holiday kitchen prep and cooking can be quite physical. Prepare your desserts and cut up veggies or ingredients in advance and limit your time in the kitchen to just a few hours at a time, with brief periods of sitting to unload the back and legs. For every 40 minutes of standing, take about 10 minutes of sitting time with a cup of coffee or sip a glass of wine in between!
8. Use a broom stick or umbrella to pull items closer: Packages can slide to the back of the trunk of the vehicle during transport. Avoid over-reaching into the trunk or reaching behind while seated in the front seat of the car. Keep a broomstick or umbrella handy and use it to pull items closer to within easy reach. Walk around to the side of the car to access the items needed or to move them forward to an easier to reach location.
9. Use proper lift technique: When lifting the little ones during the holidays and every day, use good lifting technique:
Stay close to the load
Avoid reaching out with extended arms to lift
Bend at your hips and knees
Keep your back and head up straight
Know your limits. Avoid lifting more than 40 lbs. (Kids and packages)
It's easy to be overwhelmed, stressed, and overexert yourself with all the holiday to-do lists. Be mindful during the holidays. Following Santa's back safety tips will make sure everyone is safe and healthy for a happy holiday season.
Learn more about how to avoid musculoskeletal injuries at work by downloading our free gift.