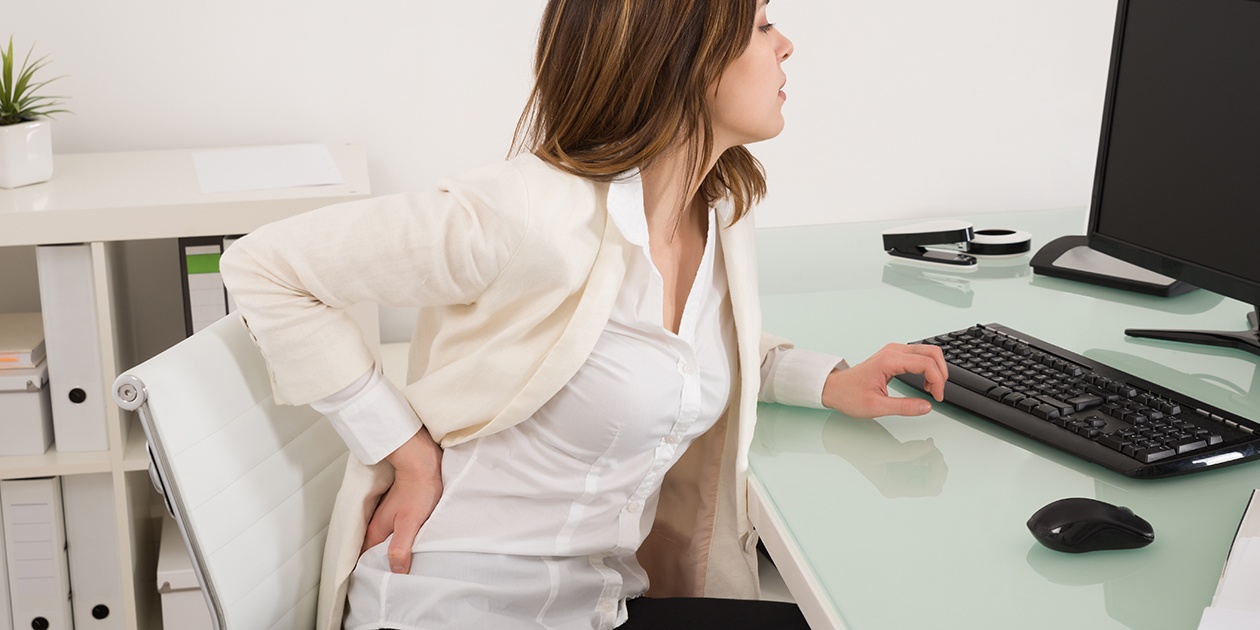 When your employee tells you they have back pain from sitting, do you immediately think you need to replace his/her chair? And if you do replace it, do you worry about whether their cubicle neighbor to the right and left will want one too? Then before you know it…many employees are reporting the same; bringing in therapy balls or asking for ergonomic evaluations to justify replacing their ergonomic office chairs.
Does this situation instantly give you a stomach ache, headache, or other ailment thinking about where you're going to get the money to budget or how you're going to deal with the "spreading fire" of requests for new chairs? This is a common problem I see many of my clients experience. So how do you deal with unhappy employees complaining about their chairs?
Here are five strategies you need to know before you invest in new office chairs:
1. Stop purchasing cheap chairs!
What is a "cheap chair?" Typically, less than $300.00. Cheap chairs have no or very limited warranty; are made from inferior fabrics and poor foam quality; offer limited support, are hard to adjust, and generally don't fit many employees. Cheap chairs offer poor fit leading to more injuries and fail far sooner than chairs you actually "invested in." And you keep them far too long compounding the problem.
2. Avoid buying imported chairs from big-box stores or catalogs.
For intensive office computer use, employees who sit more than 6 hours a day need a task-intensive, well-fitting chair. In general, imported chairs just don't offer the same quality and adjustability as a chair manufactured in the USA, Canada, or European Union. I've found many of these chairs fail after just 3 years of use making replacement at least 3-4 times more frequent (if you're paying attention)! Rather consider these import chairs for your "home office" or telecommuter use. And if possible, bring in the chair for a brief trial to "road test" it before purchase.
3. Educate, educate, educate employees on proper sitting postures.
Before you rush out to buy a new chair for your employee, make sure it works correctly and can be adjusted for the best fit. It's just not intuitive for employees to know how to adjust an ergonomic chair. Employees need someone to teach and show them how their chairs work.
Do you have that "someone" in your workplace? You should! You'll soon see if it is possible to get a good fit with the chairs you purchased once your employees finally understand how to use them. Otherwise, you'll likely need to replace it. See reasons #1 and #2.
4. Don't take a "Band-Aid" approach.
While it may be tempting to go out and buy a back or lumbar pillow or memory foam seat cushion to quiet your employee, think of this as just a band-aid approach. It does nothing to correct the true problem and often compounds it. See reason #1, #2 and #3.
5. Stop being so stingy and start budgeting to replace the bad chairs.
Your chairs are the one product contributing to employee productivity besides the computer and the workstation. When you think about what you invest in computers and IT support services for employees compared to the investment you make in chairs or ergonomics for that matter… it pales in comparison. A good chair is a 10-15 year investment resulting in less than pennies a day for a happy, productive employee and should cost between $400-$800 or more. And the good news is you get what you pay for. Again, see reasons #1 and #2.
What to do next.
If you don't have that "someone" in your workplace to help guide you through proper ergonomic chair selection, education, and fit, then train them. We offer a unique training program designed for ergonomics teams, purchasers, and other who are doing your chair picking. Having a Chair Assessment Specialist (CASp) on your team is vital in avoiding the problems noted here. Whoever your "chair picker" is understanding how to inventory, select, purchase, and adjust chairs is based on numerous workplace factors:
Employee anthropometrics
Functional tasks performed in sitting
Workstation design
Sitting duration and shift use
Budget
The message your employees send to you when they report discomfort associated with sitting requires you to look upstream at the buying and implementation process. It's not just your employees… it's what they are sitting on that is driving their complaints. Go back and look at your purchase process and start again with these five strategies. Oh... and go ahead with that ergonomic evaluation to teach your employee well!