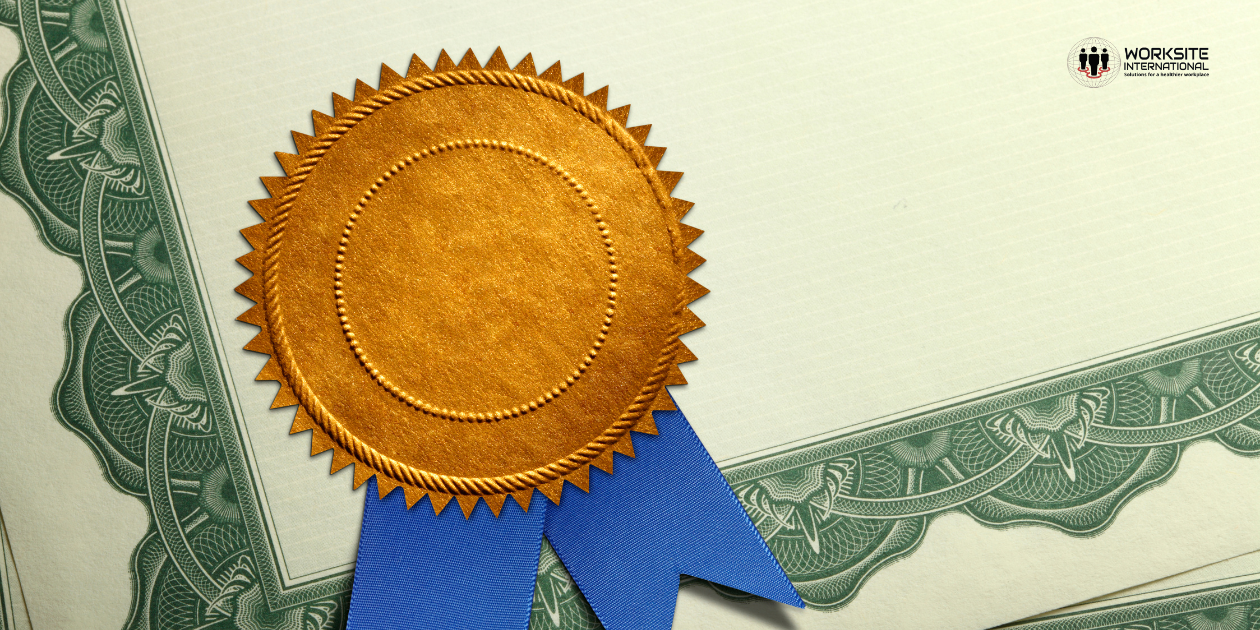 College is Out, Alternative Credentials Are In
Before technology evolved into what it is today, college was where you could learn about one subject deeply and acquire specialized knowledge in a particular field earning a four- year degree. Then subsequently, landing a fantastic job so you could pay back your student loan.
It wasn't too long ago when there was no way to look up something without going to the library and searching through rows of books for the right answer. Students had to go through the rigors of earning a degree in their major. They couldn't shorten their time in college by only taking the classes they wanted.
Today it is much different! Earning a certificate or certification has taken over academia, allowing for shorter learning times, and reduced costs while increasing a person's knowledge and skillset, all earned without a massive investment.
Alternative Path for Growth and Development
Alternate credentials or alt.cred. earned from certificates and certifications are starting to be sought after by employees instead of achieving a college degree. From 2018 to 2020 alone, the certifications market exploded by three times. There are more than a million alternative credentials and certificate programs awarded by US organizations these days.
Certifications offer a multitude of options for employee growth and development that can zero in on job-specific niche topics. The topics vary from technology to history to health and beyond. People can earn a certificate and credential in only a span of a few weeks to a few months. This is just a fraction of the two to four years it takes to earn a college degree. Let alone the cost difference. According to the U.S. News and Report, the average tuition cost in 2022-2023 was $10,423 for an in-state public college.
The Effect of Alternative Credentials in the Workplace
Companies are beginning to incorporate these alternative credentials into the hiring process. Many see them as proof of skills gained in a short amount of time. They are also limiting the need for a college degree.
According to Capterra, 47% of employers will drop college degree requirements from job openings by 2030. A recent SHRM study shows 45% of US workers will have an alternative credential. Forty-eight percent of recruiters believe alternative credentials can be a worthy substitute for a college degree for certain jobs
One drawback is HR Execs and hiring managers aren't familiar with the millions of certificates and credentials they represent. According to HR Executive, employers are tasked with researching these alternative certificates. During interviews, they focus on where the alternative credentials are from and what skills were gained through them.
Are They Credible?
This brings the question, are alternative credentials seen as credible to employers? Are they worth the time and effort employees are putting into them? Some alternative certificates are seen as credible, but it is up to the employer to research and understand what's behind the credential to determine its credibility. Often recruiters are less diligent about researching these alternative certificates, according to Capterra.
Applicants would do well to explain to prospective employers the value of the credential earned, focusing on specific criteria for further exploration and understanding:
1. The reputation of the instructor or course provider.
2. The amount of instructor-led teaching needed to earn the alternative credential.
3. Time taken to earn the alt. cred.
4. How long the alt. cred. has been around.
5. The money spent to earn the alternative credential.
6. The upkeep and maintenance of the credential.
7. The difficulty of the program to earn the alternative credential.
As time passes, alter. creds. will be accepted more frequently, but it will take time for adaptation, promotion, and acceptance into the marketplace and workplace.
Ergonomics is a Worthwhile Alternative Credential
At Worksite International's online Ergonomics Training Academy, we believe earning an alternative credential in ergonomics is the way of the future.
We have been teaching students the art and science of office ergonomics leading to several alternative ergonomics certificates and credentials online since 2018. Prior to this, our courses were taught live where we would award certificates.
Our alt. credentials are popular with employers and employees across the globe. We offer three ergonomics courses focused on office ergonomics, chair science, and remote ergonomics where students can earn alternative credentials and certificates.
Certified Office Ergonomics Specialist (COESp).
Certified Chair Assessment Specialist (CASp).
Certified Remote Ergonomics Specialist (CRESp).
Our Academy meets rigorous standards for high credibility and value in the professional ergonomics training marketplace (outside a degreed program), effectively meeting the seven performance criteria listed.
So next time you are interviewing for a job, it's not just about whether you have a degree. It could very well be the alternative credential on your resume that helps you advance your career to the next level and get the job you want! Earning alternative credentials in ergonomics such as a COESp, CASp, or CRESp will help you get there! Ask us how!
Resources:
https://hrexecutive.com/hrs-latest-disruptive-trend-goodbye-college-degrees-hello-certifications/
https://www.usnews.com/education/best-colleges/paying-for-college/articles/paying-for-college-infographic.