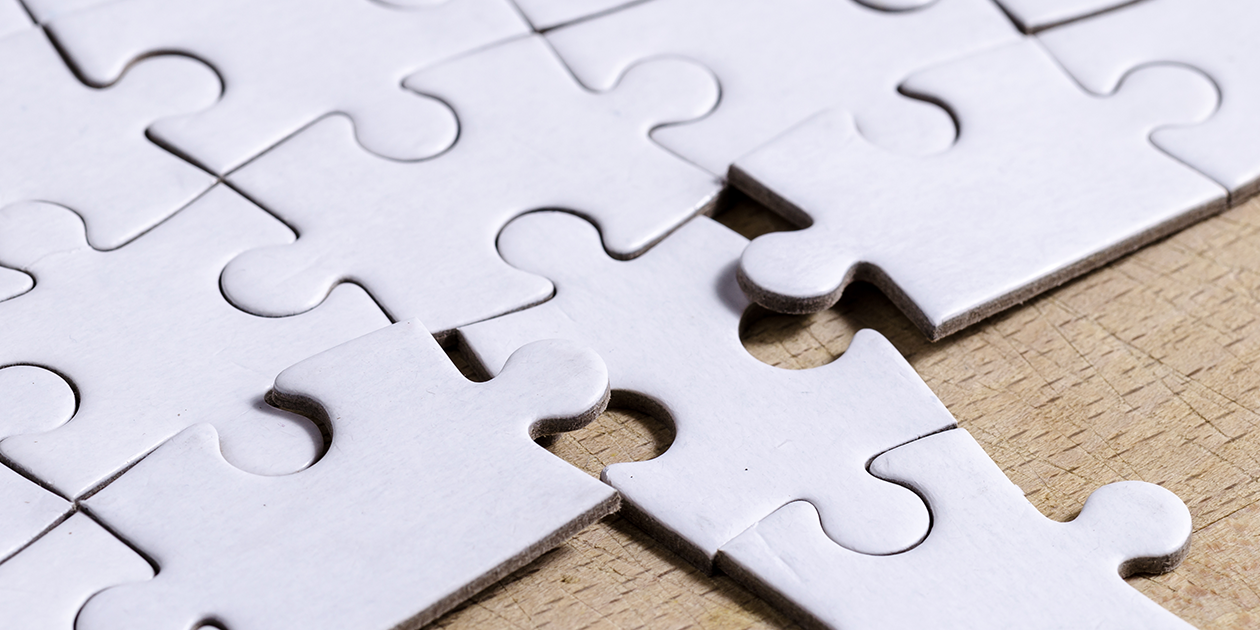 Oxford Dictionary defines a misfit as something that does not fit or that fits badly.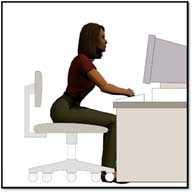 June was an Administrative Secretary at the City Police Department when I met her. She'd been working at her current workstation only a few weeks when she requested ergonomics assistance. She had begun to experience neck and back pain associated with sitting at her workstation.
Forward sitting or perched posture can be the result of an oversized chair and/or poor vision resulting in the inability to see the monitor. I walked into June's office upon request of her employer to find out what her ergonomic concern was about. I noticed her slight frame of 5'6" perched to the front edge of her Herman Miller Aeron (size "C") chair. The Aeron ("C") is typically designed to fit a 6' tall 250 lb. person or up to the 99th percentile male in each dimension of seat height, seat depth, armrest height and lumbar height.
After introducing myself, I asked June, "What seems to be the problem?"
June replied, "I think my monitor is too low". What June didn't realize was that her front edge perched posture was elevating her trunk and her eye height higher than usual resulting in unsupported sitting postures and her monitor being too low, likely contributing to her neck and back discomfort.
I asked her why she was sitting forward. She indicated if she sat back into the chair, she couldn't reach her keyboard and mouse on the desktop. Of course, this was her way of accommodating to the real problem, a misfit chair!
Looking around the office I saw another Herman Miller Aeron chair. This one looked significantly smaller. Upon further analysis, I identified it as a "B" size which is designed to fit a 5'4" tall 135 lb. to 6' 220 lb. user.
"Who sits there?" I asked. "My boss, the Police Chief", said June.
"Is he tall or a big man, June?" "Yes, he's at least 6'2" and over 250 lbs. Excitedly I said, "Let's try it, June". Sure enough, perfect fit!
"We'll just need to talk to the Chief and get him to swap chairs with you, June. You'll both be more comfortable as a result of sitting in the best fitting chair for each of you".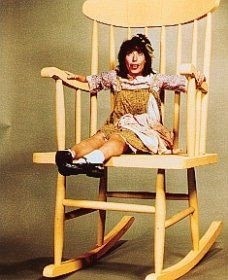 Here in lies a common problem in the workplace for employers who have a diverse array of chairs that are ineffectively assigned with no rhyme or reason to employees. This occurs quite often especially when chair standards change over time or a "one size/one type fits all approach" is taken. Chairs need to be selected and assigned based on the anthropometric profiles of your employees, at minimum, using height and weight, since these were found to have the strongest relationship to chair size preference according to Herman Miller's "Anthropometrics of Fit Solution Essay, 2007".
Understanding how chairs fit, the options that allow them to fit and providing your employees with the correct fitting chair through their employment life is a critical component of good ergonomics and essential for ongoing comfort and productivity.
How many employees do you have like June?
Are your chairs placed "willy nilly" in the workplace with no scientific, objective basis? Whether you are a "one size/one type fits all" or offer a variety of ergonomic chair styles, knowing what size and type of chairs you have and providing chairs that can be adjusted to fit your entire population is critical. Assign and fit your chairs with purpose.
Without this approach, your ergonomics program risks being a misfit and that is just bad ergonomics!
Worksite International Chair Assessment System (WI CAS)
The WI CAS offers employers the tools to assess and measure chair "fit-ness" in the workplace to assure the nest match of chair to employee for comfort and support through the work day. Visit the WIN STORE to learn more about WI CAS today.